June 20, 2021
In the wake of the Covid 19 pandemic, and the inevitable financial constraints this has
placed on many businesses, this is an ambitious target. The UK, as well as Europe,
are planning to introduce hydrogen into the national grid; 20% by 2025 and 100% by 2030.
Manufacturing is responsible for 70% of the carbon emitted and the 2020s will be crucial for
us to lay the foundations for industrial decarbonisation. Over the next decade we will begin
the journey of switching away from fossil fuel combustion to low carbon alternatives such
as hydrogen.
As part of the decarbonisation initiative Dunphy have released a range of hydrogen ready
burners. Dunphy have had experience in firing process hydrogen for many years and installed
its first hydrogen firing burner at Malay Sino in Malaysia in 1998.
It is through experience and the heavy investment in technology that Dunphy have been able to
develop the hydrogen burner range.
Dunphy burners are believed to be the first burner manufacturer to attain CE certification for
100% hydrogen gas and all possible blends between hydrogen gas and natural gas, including
admix (20% hydrogen , 80% natural gas).
The combination of research and years of practical experience means that Dunphy are able to
offer advice for anyone looking to install hydrogen ready equipment.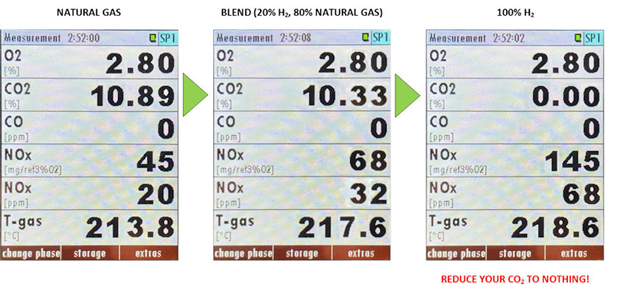 Posted by Severino McKenzie.